BARRA FLYSURFER INFINITY 3.0 BAR 50CM AIRSTYLE/FREESTYLE SETUP COMPLETA DI CAVI 21 MT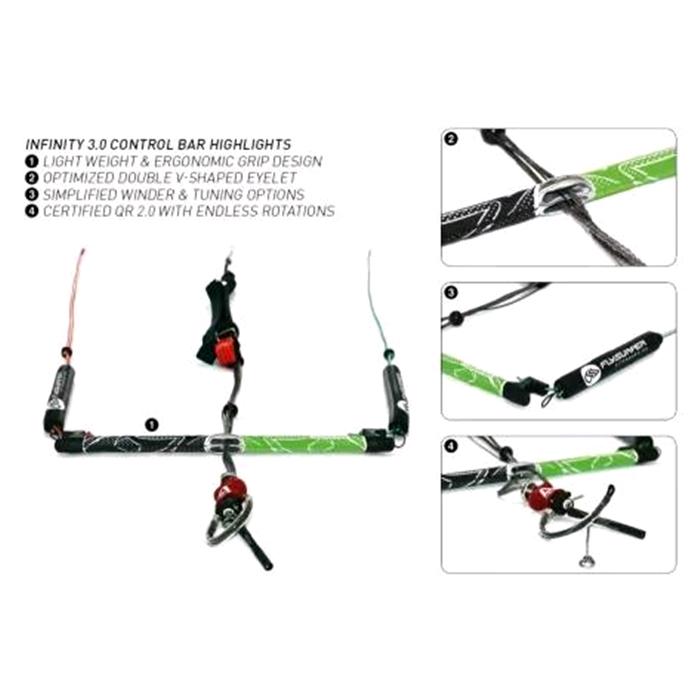 Prezzo:

449,00

€

Cod. art.:
381
Marca:
Flysurfer
Per conoscere il prezzo scontato
registrati su:
Registrati!
Descrizione
Infinity 3.0 Airstyle Control Bar
If you want to jump high or like to ride in overpowered conditions, we advice to use/choose the Infinity 3.0 Airstyle control bar. This bar setup is INCLUDED in the Free Repair warranty!
The Infinity 3.0 Control Bar is thinner, lighter and has a new durable and comfy EVA Grip. Equipped with a safe & dependable quick-release incorporating a smooth line untwisting function, sleek winders and with all new low drag kite-lines. Flysurfer is proud to bring you the most efficient flying lines with low drag and maximum breaking loads.